Step 1: Contact Embassy Step 2: Engage experienced Lawyer Step 3: Be strategic

When a person travels overseas they leave behind their Country's legal support systems, emergency service capabilities and medical facilities. Whilst your Government is obliged to provide prisoner support, there may be limitations. Read the Consular Services Charter applicable to your country. Familiarise yourself with local laws and customs where your loved one is arrested, they may face a significant period of detention before their case goes before a court. Don't offend the detaining state by saying their laws are ridiculous (even if you think they are). Remember that governments cannot march over the jurisdictional rights of another State to impose its own rule of law there. There are mechanisms to redress an injustice. Foreign internment is a complex issue and needs to be managed expertly.

Are people arrested in foreign countries better off keeping a low profile?
They are best to engage experienced legal representatives who can offer sound legal and media strategies combined with diplomatic solutions to secure best outcomes. Amateur online campaigns, fist waving and sensational magazine stories ..... do nothing to improve a prisoner's situation. Saturation of a story in the media can often do more harm than good.



Is there a kind of best practice to dealing with the law and courts overseas for Australians in trouble ?



Engage people who have runs on the board and have the respect of governments and non government organisations....who are credible and credentialed ... who have operated in the field and can think strategically to align all the partnerships required to bring forth positive working relations. You'll need someone to help you navigate the diplomatic minefield and to negotiate and secure best outcomes. Work with consular staff and become familiar with local laws and how they might affect the prisoner. Above all maintain integrity of the campaign.
---
"I provided a map of the prison to the CIA so they would know where to start looking for other Hmong" -March 12, 2014 | Jemma Galvin
Australian Kay Danes suffered unlawful imprisonment and torture in Laos at the hands of communist officials back in 2000, but came out of the ordeal with a message for the world. Now, she has been honoured with the prestigious Medal of the Order of Australia for her social justice and human rights work
Original story:
Click here
---
Foreign Prisoner Support Service advocate a finalist in National Human Right Awards - Read Full Copy Here
KALARU-BASED human rights advocate Martin Hodgson named a finalist for a prestigious award by the Australian Human Rights Commission. "After weeks of intense deliberation, the judging panel has considered the record 71 nominations received for the Community Individual Award and the Community Organisation Award and delivered a shortlist of four finalists for each," the commission said. According to the commission, they are the two most vigourously contested categories for the 2013 Australian Human Rights Awards. Martin is one of the very few people to have been selected as a finalist two years running.
---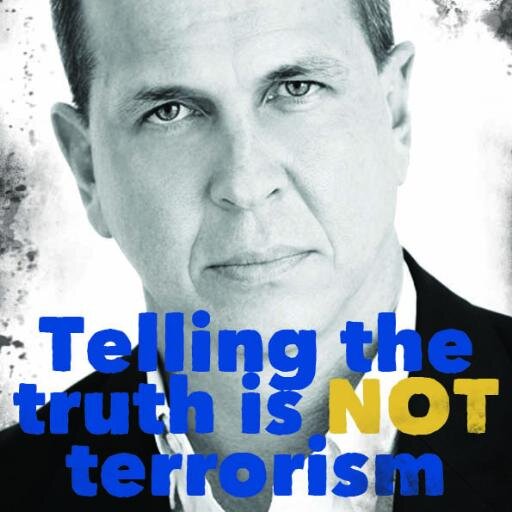 Family of Australian Journalist detained in Egypt appeal for support
Australian journalist Peter Greste continues to remain in prison in Cairo. Journalist Mark Colvin talks with his father, Juris Greste: Interview here
Journalists the world over are uniting to call on Peter Greste's release: Click here
** Community and friends Facebook: click here Petition to Free Peter Greste: Click here
**** Peter is being detained in Egypt's Tora Prison Click here
****** Insights to Tora Prison from a Canadian Journalist Click here
---
Australian Woman, Death Row and Dogs....

Lizzie Love has been living in Bali for the past nine years and is a regular visitor to Kerobokan Prison. Lizzie is raising funds to support the new K9 Dog Assistance Program in Kerobokan Prison. If you would like to become a sponsor of a dog and its care please contact Lizzie: balipoodledoodle@yahoo.com
---
Expendable warning to Schapelle Supporters...
Sydney Morning Herald Journalist, Michael Bachelard, recently exposed "The Expendable Project" as a cult group in an article titled: Schapelle Corby's protestors of Innocence. A cohort of pro-Corby shock troops who link heavily to Expendable trawls the internet for mentions of her name, then bully people who deviate from their view. Queensland woman, Diane Frola, the co-founder of the Australian UFO Research Network, has uploaded two videos to it. According to her, governments are suppressing evidence that prove both Corby's innocence and the existence of UFOs. Elements of the Expendables are known for ''stalking … intense cyber-bullying, harassment, character assassination and threats.'' Read story (here) Schapelle attracts conspiracy theorists: Story and footage here
---

Where is Sombath Somphone?
Sombath Somphone was kidnapped from his Vientiane office in December 2012. Police security footage show he was stopped at a police checkpoint in the capital and taken into custody. He has not been seen since. Enforced disappearances—the detention of persons by the state, usually the military or police, followed by a refusal to reveal their fate or whereabouts—has become a major human rights concern in Asia.(Regional Report)

Facebook Campaign: Click here Sombath Somphone Website: Visit here
Human Rights Watch Report : Click here FPSS Campaign Page: Click here
Laos block investigation: Click here (Mar 2013) US-Hmong Men kidnapped in 2008 still missing: Click here
Beyond Schapelle Corby: ten more Australians imprisoned abroad


Story by Brigid Delaney - The Guardian,
Schapelle Corby has been released, but there are over 300 more Australian citizens in jail overseas. Here are 10 of them. Read Story.

Brigid Delaney is a former Sydney Morning Herald journalist who has worked in London and Berlin. She is the author of a novel, Wild Things, to be published by Harper Collins in May